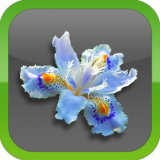 Good news! Five promo codes for Flowers will be given out! Promo codes are redeemable vouchers for paid apps in iTunes App Store. In other words, you could get a $0.99 app for free :)
To get one of the five codes, do any of the following:
Write a review for Flowers~ (Free version)
Follow me on twitter
Mention Flowers or have a simple link to this website in your blog
Anything else that shows you want the promo code :)
Email us at [email protected] with the subject "Promo Code" when you have done any of the above!
---
---