Sometimes, people delete their blog/website to protect their privacy.
For example, during Singapore Election, when Nicole Seah of NSP (National Solidarity Party) is nominated as a candidate, and she instantly becomes a public figure.
She starts protecting her privacy on Facebook, and deleted her personal blog to avoid public scrutiny. Her blog was originally at http://crappology.blogspot.com/
With the help of Internet Archive, which archive ALL public webpages periodically, you can travel back in time to look at a website. Fortunately, her blog was archived in 2007 for us to take a look.
http://classic-web.archive.org/web/20070713212452/http://crappology.blogspot.com/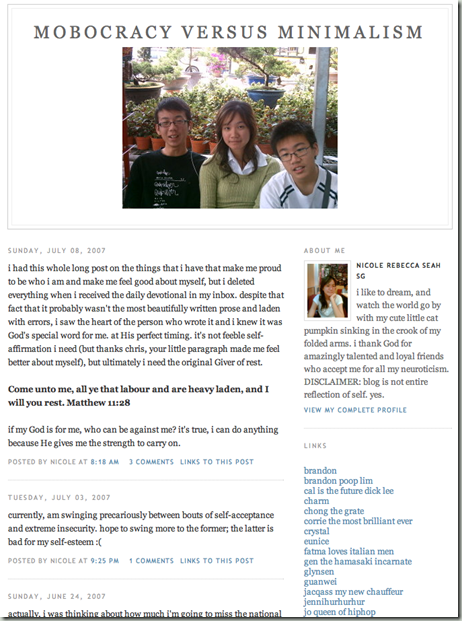 PS: This post merely educate on how to view a deleted webpage, and nothing else.
---
---