I have a secret. I cheated badly with some iPhone games.
The key to cheating is use an awesome software to hack the app. It involves changing some variables in the program.
General Steps:
Download iExplorer and install
Connect your iPhone to your PC/Mac and open iExplorer
Edit the game's plist to make yourself super rich or invincible or whatever. I will use Tiny Tower as an example.
Exact steps to Cheat Tiny Tower
There is a good Wiki on that. Read on the infinite tower bux hack. Their version is kind of long. So here is my shorter version, with an edited missions.plist. It's all that you need.
Open iExplorer with your iPhone attached to your PC/Mac
Browse to Apps > Tiny Tower > Documents (see screenshot)
Download this edited missions.plist and drag/copy to the Documents folder
Run the game and complete that new infinite bux mission!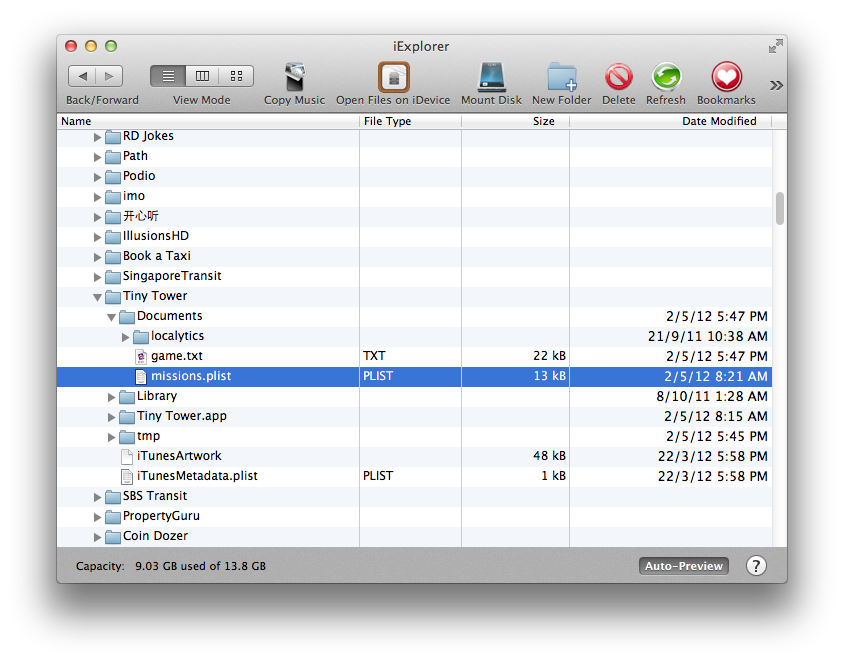 iExplorer is a really awesome tool for hackers. You could use it to hack most apps, including Facebook , Scramble with Friends, etc.
So, if you hacked other apps, do share with me!
---
---