After launching for 1 month, MY Radio slowly rise to the top and become the #1 radio app for Malaysia!
Here's the download statistics for the last 1 month in Malaysia App Store.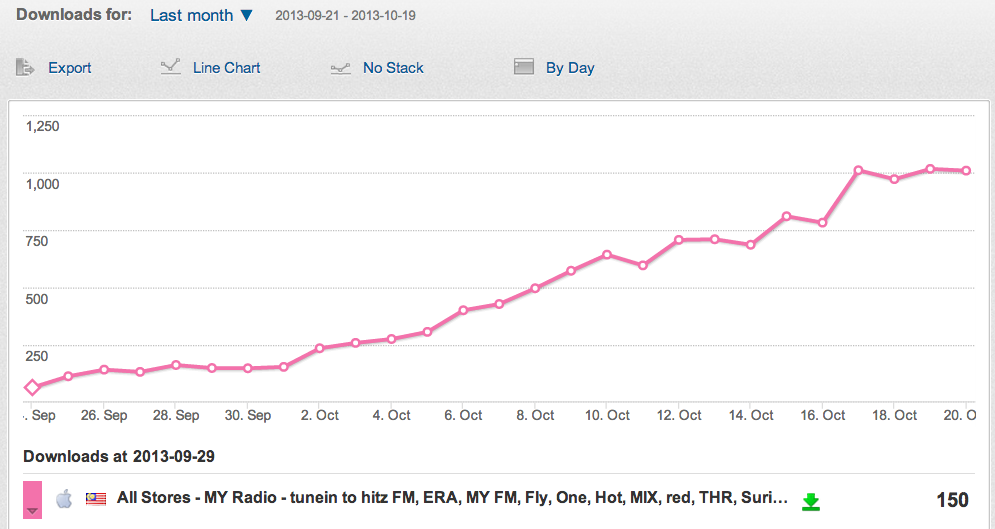 Currently at position #43 of Malaysia Top Free Apps, with 1000 downloads per day.
If you are a developer looking to climb the Malaysia App Store ranking, this would be a benchmark.
In the Top Free MUSIC apps, MY Radio is currently at #2, and beats TuneIn Radio (#34) by a big margin, so that is something I am pretty proud off :)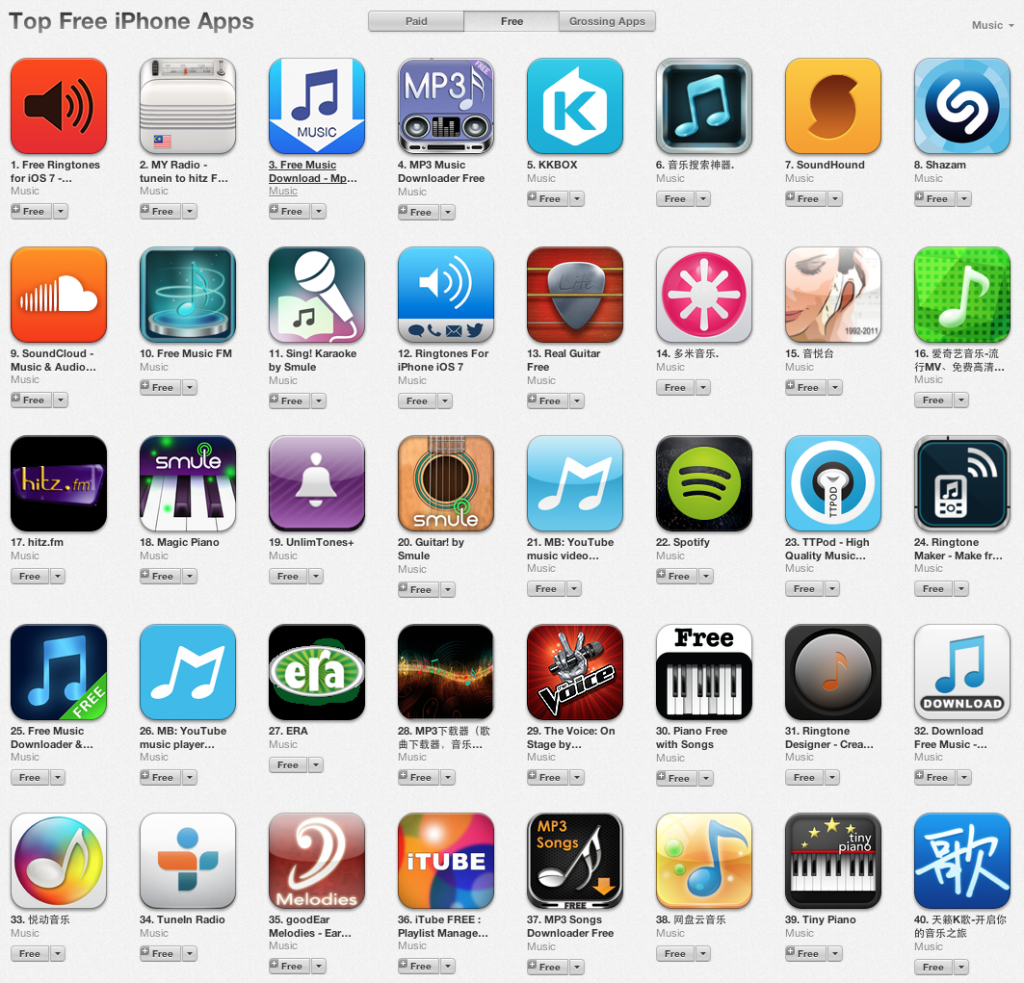 ---
---