We have observed that App Store frequently has an error when paying for an in-app purchase. We have a few Dualgram users who have encountered the error at the point of purchase.
Payment not completed
Or in Spanish:
Pago no completado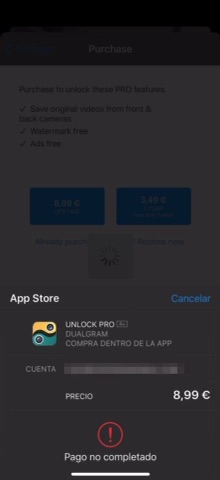 The Fix
It turns out this got to do with Face ID bug.
Somehow, App Store abort the purchase.
A quick solution is to disable the use of Face ID for App Store purchases.
Go to Settings > Face ID & Passcode > disable for iTunes & App Store, then try to purchase again.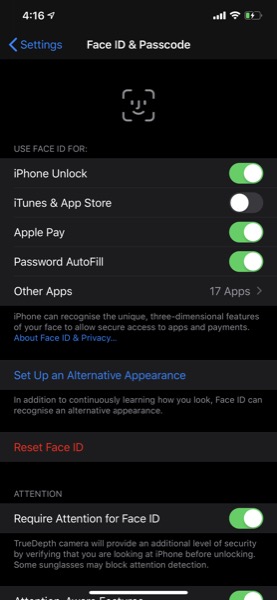 If you're new here, check out our latest camera app that records from multiple cameras on your iPhone!
---
---