If you have error encountered this error, this post will save your precious photo/video.
This operation couldn't be completed. (com.apple.ImageCapture error -9934)
As a user, I have encountered this frequently, especially when the video is saved using 3rd party apps. When I try to transfer the video using Image Capture, it will throw that vague error message.
Turns out -9934 got to do with file format.
But it is Apple's own issue. Because to transfer from iPhone to Mac/PC, the default is to convert the file to another format..
The Fix for -9934
In iPhone Settings > Photos > > Transfer to Mac Or PC, change it to Keep Originals.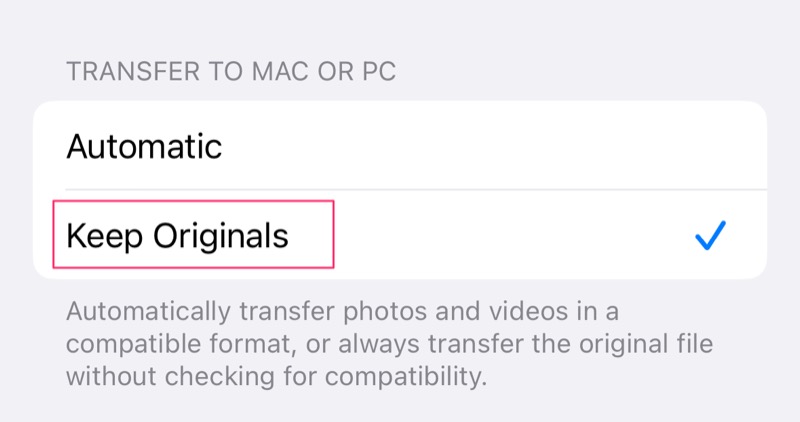 This will not only fix the bug, but also transfer much faster!
Why, Apple. Why.
---
---