Late last night, we found out that AppVault has added a all-too-familiar-looking Broken Apple to their website – because AppBox complained that AppVault was too similar and infringed on their copyright. Here is the original website from AppVault:
But if you go to the website now, you would see the below instead. Spot the differences?</p>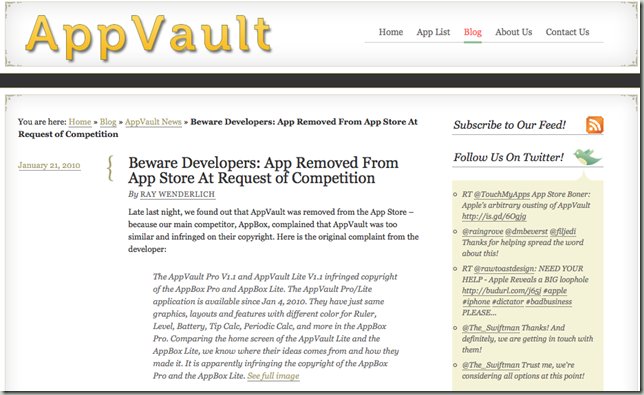 </p>
Hmmm.. they took away MY BROKEN APPLE graphics! I am fine with you infringing my copyright, just give me due credits, can?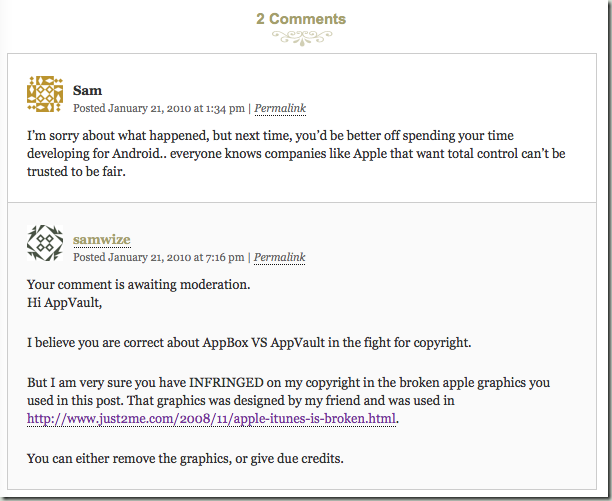 @AppVault, can you not silently drop my case? You don't just remove an infringed material from your App Store blog just because you can :p
---
---