SG 4D (mobile website) has added many more years of past 4D results!
Previously, the system has only results since Nov 2006, but now it has since May 1986! The mobile website has also added a date field (ddmmyy) for you to search for a draw easily.
If you have SG 4D app on iPhone or Android, please wait for the next release that exploit the 20 years more of 4D numbers :)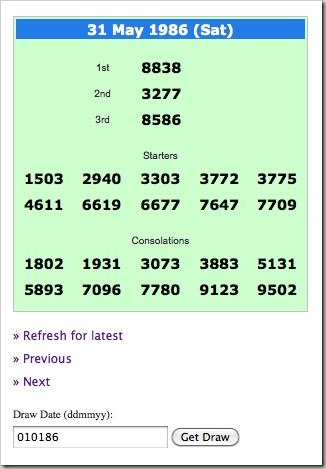 Singapore Pools 4D betting was computerised on 31 May 1986, and it got off an auspicious start with the first prize number coming out as 8838 ("8" is auspicious for chinese).
---
---