After a long one year since version 1 was released, SG 4D version 2 for iPhone is released today!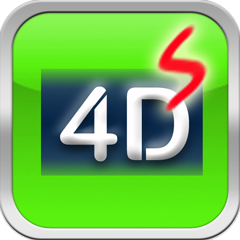 This update is a major overhaul, and there are tons of changes, including the prettier icon above. I will be describing the details in separate posts later.
If you don't like lengthy details, but simply want the best, then just download it from App Store.
If you don't mind a bit of details, then here is the description from iTunes:
SG 4D is the app to checking 4D results from Singapore Pools. If you are into 4D lottery, then you must have this.
SG 4D Features:
✔ Get the latest results
✔ Email or SMS a result
✔ Database of past results since 1986!
✔ Offline checking of past results
✔ Analyze a number on when it last came out
✔ Customize your lucky wallpaper!
Good luck, have fun & play smart (:
---
---