Shortly after launching Jade, I started on a new app.
While Jade is a great journal app to pen down memorable moments with your child, logging mundane stuff — feedings, diaper change, weight, etc— is best logged somewhere else.
I use a note book and physically record these mundane stuff.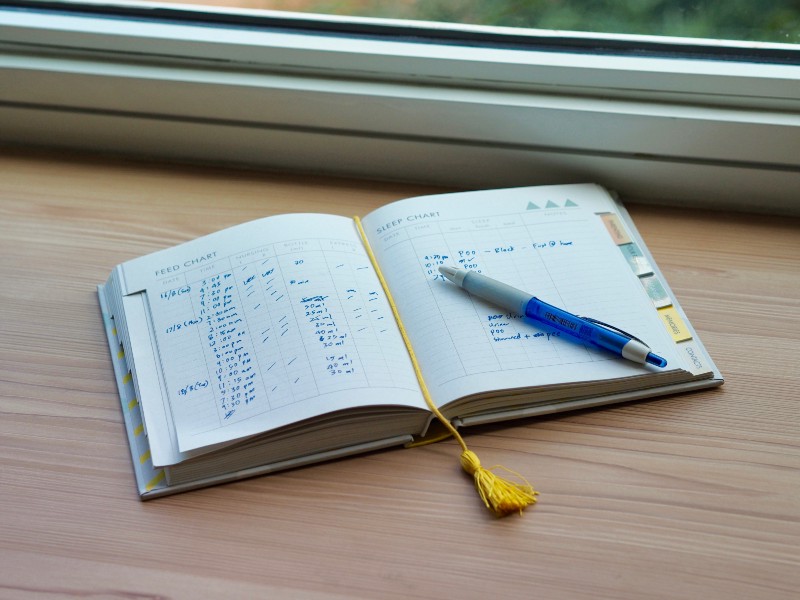 On a typical day, I could record up to 8 feedings and 8 diaper change! That's a lot of times I have to flip open the book, and write down the time and details.
Benefits of logging
I am not a believer of logging too much. I didn't want to log in a book at first..
But after a few loud shrieks that left me totally clueless on WHY ARE YOU CRYING, I decided it is best that we (all caregivers) know:
when and how much was the baby last fed?
when was the last diaper change?
when and how long was the sleep?
is there constipation?
is baby gaining weight normally?
Turned out keeping a log book answer these questions.
And so I turned the log book into an app (: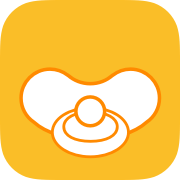 Download Baby Log
There are many similar apps that tracks the same thing. One of the most popular is Baby Connect (formally Activity Logger), which cost US$4.99, but I find it complex to use.
Perhaps they are too comprehensive, had too many different data to show/add, therefore a glance at their Dashboard makes me dizzy..
And so I designed Baby Log to be elegant and fast to use.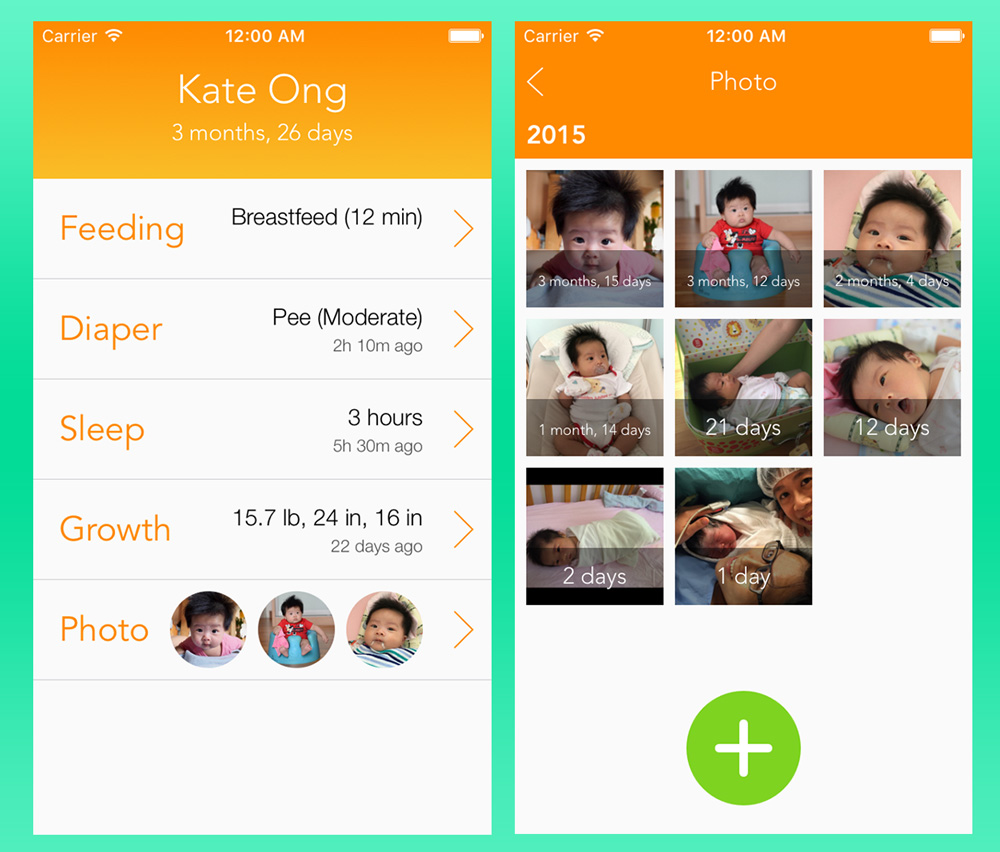 I also designed the Photo album to display Kate's photos with her age, so we can see her growing beautifully (:
Baby Log is a paid app, at US$1.99. Find out more from the App Store.
You can also use one of the 2O promo codes to download for FREE, if you are lucky.
Also, check out Jade, a free app for parents to co-write a journal for their child.
---
---